In this article we will discuss a comparison of Google Cloud Platform, AWS, Azure & Alibaba Cloud that you might get to determine which cloud platform to buy to expand your website application. Currently, many cloud platform providers are offered to users. In order for our applications and websites to be more optimal, there are several existing cloud platforms, such as Amazon Web Services, Google Cloud Platform, Microsoft Azure, and Alibaba Cloud, but which one is better?
When building an application or website that supports maximum performance, resources are needed that are reliable, secure, and can save costs. Options to support this can be handled by the platform, where we can adjust according to the performance and needs of the application and the website itself.
Of the many companies that offer services to us, we need to determine in advance in terms of price, service, features, and others. We discuss what values or points can be determined before we use the service.
1. Google Cloud Platform
Google Cloud Platform (GCP) is a service from Google that we can use to meet the needs of our applications, including servers, storage, databases, caches, APIs, libraries, machine learning, and others.
Price considerations are always a guideline. Before using it, Google gives us a free trial or a free trial that we can try for 12 months before deciding whether to continue or not.
The free trial uses a credit scheme of $300 within 12 months of registering an account for the first time. In this free trial, the services that you can use include Compute Engine, the same as Amazon AWS, for $30/month for 1 CPU spec, 4GB of RAM, and 10GB of storage for 10 months.
The drawback of GCP is the lack of events such as webinars or live web tutorials for users related to this GCP service. To understand this GCP in more depth, you have to learn on your own by searching on Google or Youtube in the term self-taught learning. For certain events, GCP will send emails to users regarding events that will be held by the Google Cloud Platform.
The Google Cloud Platform has quite an even selection of regions (with 10 regions), and the closest to us is Singapore (Southeast Asia). When creating a new instance, you can make adjustments to your needs.
Meanwhile, from the dashboard side, this service provides quite complete and interesting information. Displays information on resource usage for each service and is quite easy to understand. Presents a good UI side so that users are not confused when using this GCP service.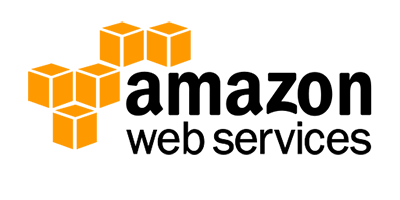 2. Amazon Web Services (AWS)
Amazon Web Services, or what we often hear about AWS, is a platform that offers a compute engine, database, CDN, and other needs for business with good performance and, of course, safety.
Amazon Web Services provides a free trial for 1 year. During the trial, you can use not all AWS features; all features will be unlocked when you pay for AWS services in full. During this trial using AWS, you are qualified enough to handle your application and website.
In terms of service, Amazon Web Services provides quite good service; users can contact them by telephone. Customer service and AWS also organize many events, such as webinars and web tutorials related to their services, so that we can easily understand more about AWS services.
AWS has quite a number of server regions among other services (14 regions); for example, the region closest to us is Singapore. We can determine the usage load that we will use, namely the T2 series, medium, and high performance. You can choose the package you want, which, of course, suits your application and website needs. Another advantage of AWS is storage, which provides elastic storage for all of its services.
The downside of Amazon Web Services is that the dashboard only provides a list of instances and information. In terms of UI, the AWS Dashboard looks ordinary, and you can say it doesn't follow modern UI. Jumping from one service to another is a little more difficult because the AWS Dashboard is arranged on a per-service basis.

3. Microsoft Azure
Next, we will discuss Microsoft's cloud platform, namely Azure. Azure's advantages compared to other competitors are strong security and customizable scalability. Azure offers several services to its consumers that can be used for various purposes, such as application hosting, data storage, databases, and many more. There is another advantage of Azure, namely that it can integrate with other Microsoft services such as Office 365, Active Directory, or Windows Server. This is, of course, very beneficial for consumers because they can easily integrate other Microsoft services into their application systems.
In terms of security, Azure has powerful features such as the Azure Security Center to monitor application security or Active Directory to manage identity and access.
For the price itself, Azure offers various options based on consumer needs, such as usage-based payment, meaning that total billing is only done when you use services such as virtual machines, data storage, and other computing services. Prices vary depending on the data center location you choose and the specs you determine.
For the Free Tier itself, Azure offers their free services during a trial period within a certain period, namely the first 12 months after registering. This allows consumers to try out the services provided by Microsoft Azure without any initial costs, similar to Google Cloud Platform and AWS, but please note that during this Free Tier period, you can only use some of the services provided.
Free-tier services include the likes of Azure Virtual Machines (VM), Azure Functions, and blob storage. Each service has certain limitations on free usage, such as the number of VMs that can be used or the amount of storage available.
4. Alibaba Cloud
Alibaba Cloud Service is a cloud service provided by the Alibaba platform to handle multiple instances. Alibaba Cloud has the advantage of a virtual server, which makes it more compatible with existing systems. In terms of price, the monthly fee is only $20, of course, depending on the needs that we have. Alibaba Cloud provides Linux-based instances. In terms of storage, services from Alibaba Cloud are quite varied.
Alibaba Cloud has a Price Calculator feature where, with this tool, you can choose Alibaba Cloud services based on the region of each country. The type of instance can be chosen at will: a complete operating system from Windows Server, Alibaba Cloud Linux, Debian, CentOS, Ubuntu, SUSE Linux, OpenSUSE, OpenOS, or FreeBSD.
Alibaba Cloud offers services similar to those on other platforms and offers free trials of its products, including Database Gateway, Global Traffic Manager, Cloud Firewall, Elastic Compute Service, and many more. Alibaba Cloud has a dashboard that is quite informative and easy to use. Switching from one service to another is quite easy and not difficult.
The drawback of this platform is that the server region offered is considered narrower than other services because it only provides regions in Asia and some parts of the United States.
Conclusion
Before using cloud services for our websites or applications, we must first understand the services and needs that suit us. Because this cloud service can be said to be a service that has been used for a long time, in terms of price and feature comparison, it becomes a benchmark in determining which one we will take.