Search Engine Simulator tool?
Genelify Search Engine Simulator tool is to check how search engines to view and read all contents, meta data and indexable links on webpage. This tool will simulate a Search Engine to displaying the contents of a webpage, exactly how a Search Engine would see it.
Content and meta tag components are very important for search engines to identify a webpage. This tool is quite simple, you just enter the URL you want to analyze and our system will display the information used by bots when crawling your web page. From here you can find out what needs to be improved in terms of content and other components used.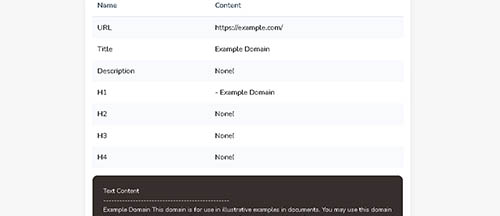 Use the search engine simulator tool to see how bots work
Perhaps an effective way to get organic traffic from visitors is to write content using targeted keywords into the Google search engine. The keywords used have the potential to generate good and quality prospects, you can see the entire content of the website page content, how bots will read the contents of your content.
Several other determining factors such as headings (H1, H2, H3, etc), meta descriptions, titles also do not escape the crawling of search engine bots, see if the title, meta description or heading is relevant to the content of your content so as not to cause confusion in determine the niche of the content of your site's pages, optimization of tags will produce something extraordinary if you use it correctly, this search engine simulator tool will guide you in analyzing the content of the entire page of your site.
In addition, this tool will check all the links on your web page, how you use anchor text, whether it is relevant to the keywords you are targeting, although maybe your site visitors will not use all the links on your site, but it is very useful for you. search engine bots to retrieve the content of the anchor text and collect the required data.